How to Clean Your Carpet and Upholstery with SERVPRO of Lufkin
1/8/2021 (Permalink)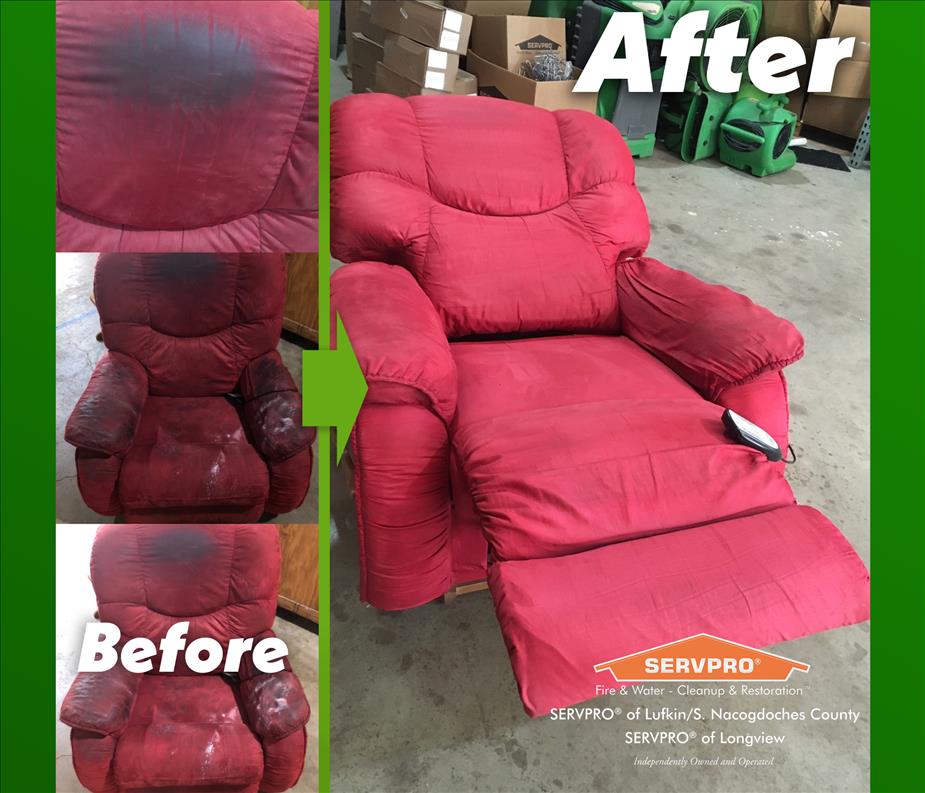 Our experts are trained and ready to restore your carpet upholstery and restore them to their former glory.
Having a fire or flood in your Lufkin home is never a good time. One of the toughest parts of it all is getting rid of the damaged furniture and personal belongings. So many of these items can have sentimental value to you and there is just nothing that can quite replace it. That is one of the main reasons SERVPRO offers industry leading upholstery cleaning. Whether it is your great-grandmothers old rocking chair that has been in the family for generations, or maybe your child's favorite stuffed animal, we can help restore them their former glory.
But SERVPRO is not just limited to helping you with fire or flood damage. SERVPRO's carpet and upholstery cleaning service will not only get out the dirt you see, but will also remove the unwanted dust you don't. A professionally cleaned carpet and furniture may make all the difference in brightening up a room and freshening up your home. However, we do not just stop there. SERVPRO also offers their residential cleaning services to remove any not-so-pleasant odors, truly stopping it at the source and going beyond your average cleaning service.
So, if you have just read this and experienced anything close to it, give the us a call at (936)-559-0404.